90N:     Main | Event | Gallery | Press


Galleries:     Antarctic Ice Paintings | Native Flags | Endangered World | Longitudinal Installation | North Pole Dinner Party

90N:
North Pole Installations

by

Xavier Cortada

at

Gallery at Creative Pinellas
12211 Walsingham Road
Largo, FL 33778

Exhibit runs June 29, 2018 through September 2, 2018
ARCTIC ICE PAINTINGS
In the summer of 2008, Cortada used Arctic ice to create a series of Ice-paintings aboard a Russian Icebreaker as it made its way back from the North Pole.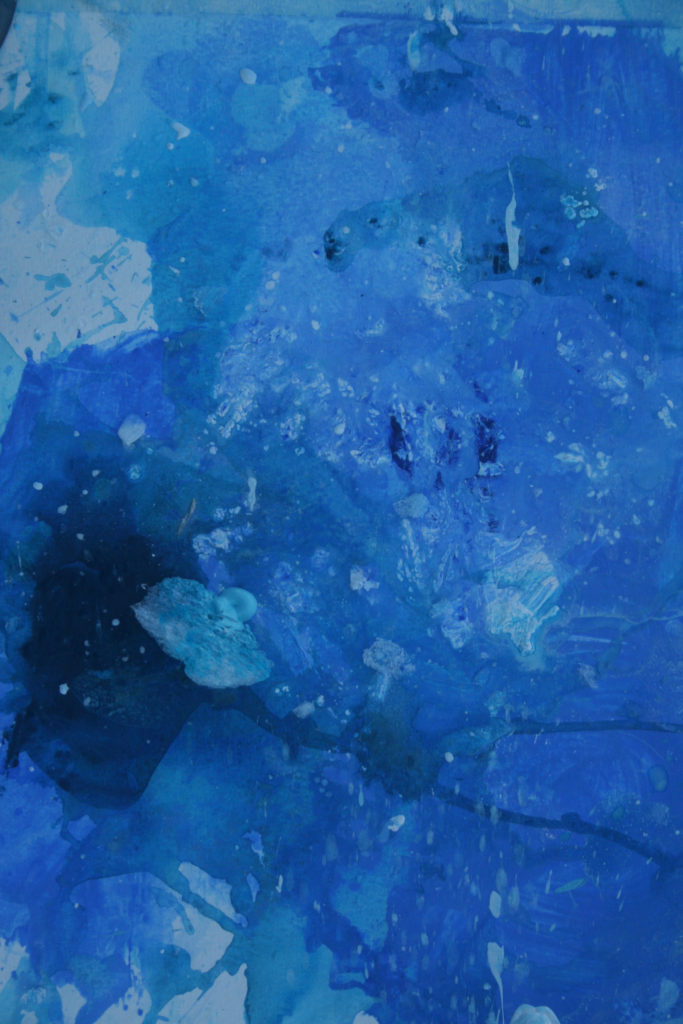 NATIVE FLAGS:
At a time when melting polar sea ice had many focus on which political power control the Arctic (using the Northwest Passage shipping lanes and the petroleum resources beneath the sea ice), Cortada planted a green flag and reclaimed it for nature. To do so, he developed Native Flags, a participatory eco-art project that engages others in planting a green flag and native tree in their homes to prevent the polar regions from melting. Reforestation sequesters carbon from the atmosphere, helping reduce green house gases that warm the planet. Learn more a twww.nativeflags.org
ENDANGERED WORLD:
Cortada highlighted the need to protect our endangered species by placing the names of 360 endangered animals in a circle around the North Pole, each aligned with longitudinal degree in which the struggle to survive in the world below. Learn more at www.endangeredworld.org
LONGITUDINAL INSTALLATION:
As he did in the South Pole, Mr. Cortada placed 24 shoes in a circle around the North Pole, each shoe representing a person living in a different part of the world affected by climate change. Afterwards, he approached each shoe and recited a statement from each person about the impact of global climate change in their lives. Learn more at www.longitudinalinstallation.org
NORTH POLE DINNER PARTY
On June 29th, 2008, Xavier Cortada arrived at the North Pole to create ritualistic installations addressing global climate change and the melting polar caps. One of Cortada's performances included a ritual where he fed his fellow travelers pieces of ice collected at the North Pole, thereby integrating the North Pole into their very being.
"I figured that if they ingested a piece of the North Pole, it would become part of them." said Cortada. "The North Pole water molecules would be swirling through their bodies. The North Pole atoms would be incorporated into their very cells. My sense was that after having North Pole communion, they would protect the North Pole. If nothing else, they would do so for self-preservation."


FIU SEAS and CARTA artist-in-residence Xavier Cortada will travel to Alaska to engage in research for his EVER/PERMA project addressing sea-level rise and global climate change concerns.  This is part of his science art practice conducted in partnership with FIU SEAS and FCE LTER faculty (and now with faculty in the  University of Alaska in Fairbanks).
Here's a blurb about the Ever/Perma research effort:
Ever/Perma is a new body of work being developed by Xavier Cortada.  In it, he uses art to engage community members in addressing environmental degradation, global climate change, and sea level rise concerns. He does so chiefly through the development and implementation of participatory ecological art projects, site-specific artistic interventions in Alaska and Florida, and a programmed exhibit at the project's conclusion. During the project, Cortada will also convene community meetings, work groups, discussion panels and lectures to activate ideas.
Specifically, "Ever/Perma" will address how global climate change is disrupting the ecosystems at both ends of our country:  sea level rise threatens the Everglades; warmer temperatures are thawing the Arctic permafrost.  Scientists tell us that as both of these ecosystems are degraded by human impacts they release methane (20x more potent than carbon dioxide) into the atmosphere and further disrupt our global climate.

Now more than ever, scientists and artists play a critical role: Scientists must continue to record how the climate responds to changing policies. Artists need to use art to effectuate change; to capture this moment.
CLIMA Home | Main 2016 | Gallery | Statement | Press | Events | Livestream
Cortada works: Do Not Open | Climate Refugees | Hot for Hialeah | Psychoanalysis of Climate Change | Reclamation Project | Flor 500
LTER : Everglades (Florida) | HJ Andrews (Oregon) | Hubbard Brook (New Hampshire)

Xavier Cortada will return to Hialeah for CLIMA 2016 during 2016 Art Basel Week  with the opening of several of his art-science exhibits:
CLIMA presenting partner Honoring the Future brings the work of Philadelphia-based artists Peter Handler and Karen Singer (Alaskan Journey: Artists Bear Witness to Climate Change.)
CLIMA is also honored to present the work of its 2016 featured local guest artist, Michael Gray.  Gray, an MFA student at FIU, will be presenting his Phyllum Floridian exhibit and contribute works to Cortada's project on climate refugees.


---
Hubbard Brook Experimental Forest:
CLIMA 2016 will feature Cortada's "Water Paintings" and the Water Visualization created at the Hubbard Brook Experimental Forest:

---
---
CLIMA 2015 featured Cortada's "Five Actions to Stop Rising Seas"